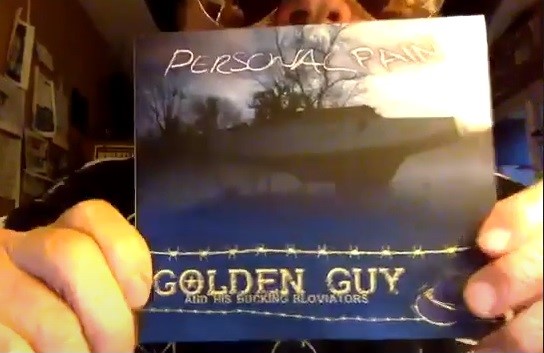 Golden Guy is an enigma of your fascination, that's what I am…
Golden Guy roams the land, backed by his band, the Bucking Bloviators.  Together, they wander to and fro in search of bourbon, a safe place to hide from their ex-wives, and stages on which to perform country and western music. Golden Guy is hard to pin down, and I'm glad I was able to chat with him on today's podcast episode.
Golden Guy and his Bucking Bloviators are releasing the album Personal Pain on Friday 20th October.  If you're in the Dayton area, want to hear bourbon soaked sad songs expressed in both country AND western music, and wish to spend exactly zero dollars, head on over to Hidden Gem Music Club in Centerville at 8 pm.
LINKS
Dayton dot com article about Personal Pain