There it was on a sign, over what looked from the road like just another generic front side of a business in a strip mall - African Restaurant.  I was in a part of Dayton that I don't often visit because I had gone to see the doctor, and on the way back to the highway, I notice this restaurant.  My first thought was "that's rather non-specific"... you see, Africa is a massive continent with 54 countries on it.  (Google gave me that country count.)  Ethiopian cuisine is African.  Moroccan cuisine is African.  Senegalese cuisine is African.  These types of cuisines are completely different from each other.  I wanted to know more, so I found the restaurant on the Internet, and looked at the menu.  I think it's Nigerian cuisine, though I could be wrong.  My wife and two of her coworkers accompanied me for lunch there a few weeks ago.
My wife's coworkers each chose a version of jollof rice, and each declined the offer to have it be spicy.  My wife chose a soup, and that came with fufu.  The soup looked to have a texture that I would describe as "slightly gooey", just from looking at it.  Apparently okra was heavily involved in the soup base, so that made sense.  It looked quite tasty though, see?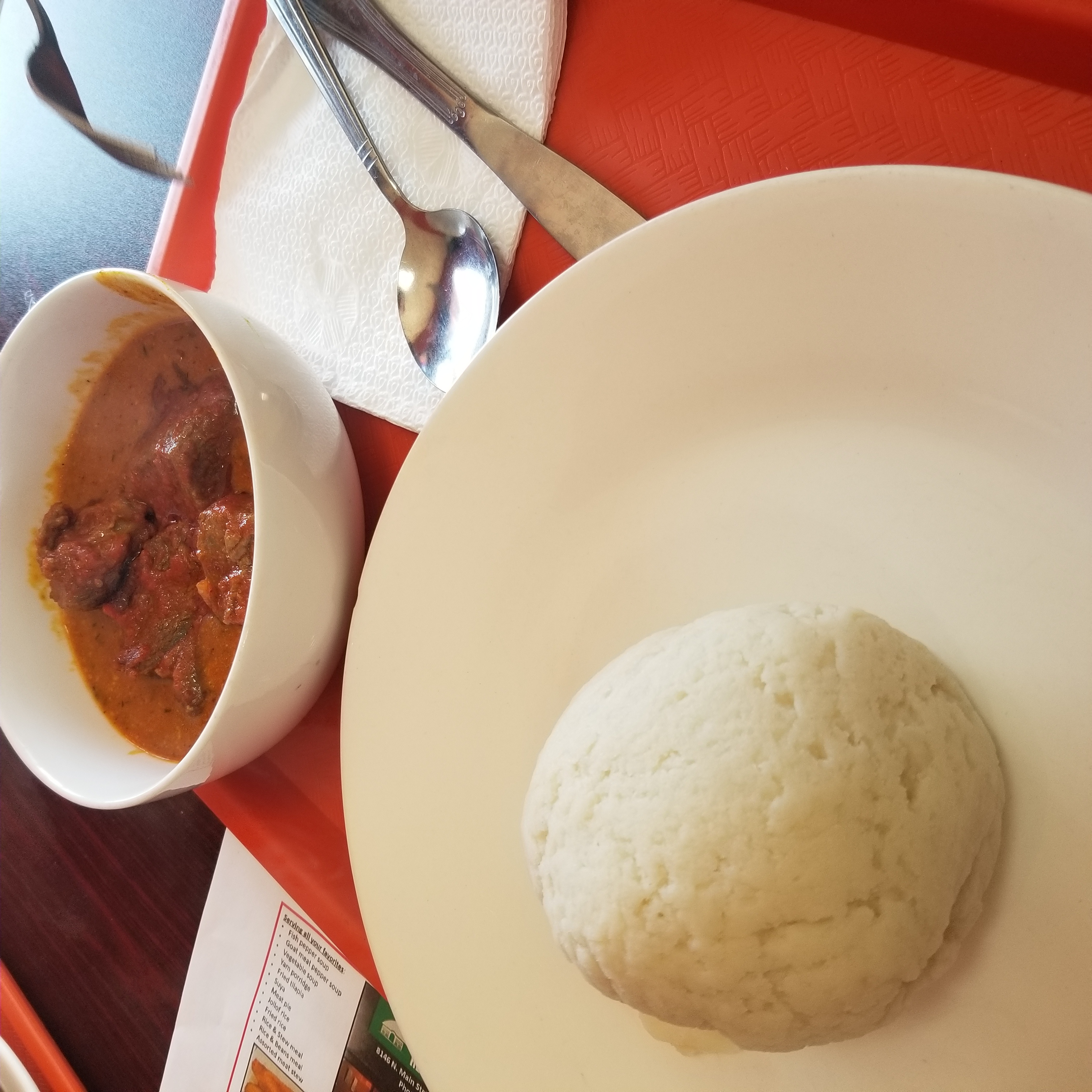 Our server said "you're speaking my language" when the soup got ordered, so this one was definitely one of the staff favorites.
I asked for the pepper goat.  The server asked if I wanted it spicy, and I said "absolutely."  Here's what it looked like: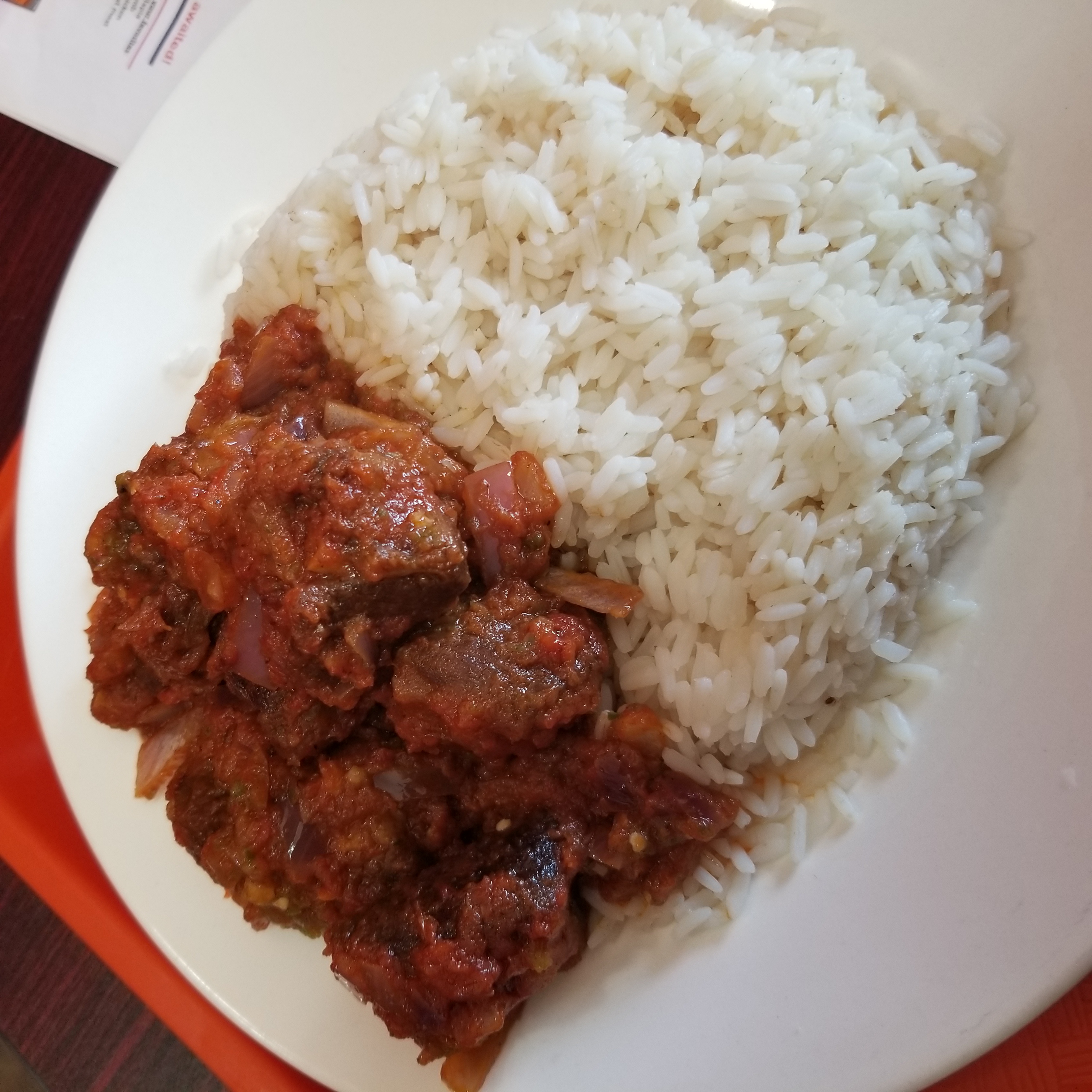 I know what you're wanting to know.  Was this delicious?  Yes, yes it was.  It was spicy, though I think the staff might have held back a little.  The sauce and seasoning on the goat was all sorts of savory goodness.  The two gentlemen enjoyed their jollof rice as well.  We also ordered puff puff for the table, which is a sweet fried dough. Think of it as funnel cake, but shaped roughly like a baseball.
There didn't appear to be any more than two, possibly three people staffing the restaurant. I had no doubt that everything was mostly being cooked to order, and that the prep done in advance might be limited to cutting and marinating.  If you live in the Dayton area, you should definitely visit these folks.