I would imagine that many towns with enough musicians has open mic events.  Our does.  Some of them are truly open... arrive, jump on a sign up list, play.  Some of them are curated... anyone can play, but you must sign up in advance of the show date. You'll see all sorts of musicians at these events. You'll see seasoned musicians working out new material.  You'll see people performing their own music in public for the first time.  You'll sometimes see a musician build an ad-hoc band right there in the venue, and perform a few songs with no rehearsal. I tend to enjoy these events, as seeing live music always tends to give me the good endorphins.
I am sure there are more open mic events in the Greater Dayton area than I know of.  I am very familiar with the one at Peach's Grill in Yellow Springs.  It is hosted by the effervescent Kyleen Downes, who you might recognize from a previous blog post here.  (Sign up for that one is right here.) In addition to delicious pizza, South Park Tavern has an open mic even on Wednesdays. (Sign up for that one is right here.)  My favorite of these events in the area is Showcase Thursday over at Yellow Cab Tavern. I can't share a sign up for that one, you need to do it in person.
Although I always enjoy these sorts of events, I prefer the ones where everyone is playing original music. Foremost among these types of events are Songwriter-in-the-Round type occasions.  For these, each songwriter plays one original song in turn, and round and round we go.  I've attended countless of these events, but had never had the opportunity to play in one until last week, Sunday March 27th.  Rich Reuter hosted the Songwriter-in-the-Round at Devil Wind Brewing in my hometown of Xenia, Ohio, and invited me to be part of the lineup.
This is going to become a photo blog now.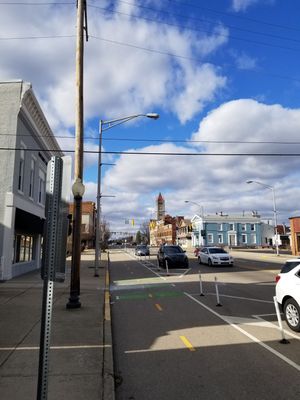 That right up there is my hometown.  Specifically, it is the view toward the courthouse from Detroit Street, just south of Main Street.
This next picture right here is Khrys Blank arriving.  She played during the same Round as me, and she is exactly as cool as she looks in this photograph.  Dennis Geehan also played in that Round, but since I was next to him during the time we played, I didn't get any pictures of him.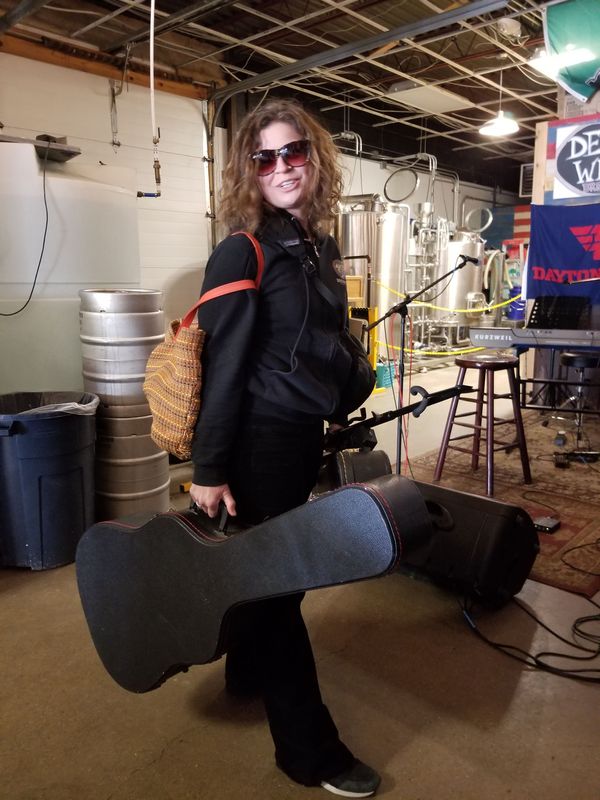 The second Round of the evening consisted of Nicolas Johnson, Jenna Gomes, and the host, Rich Reuter.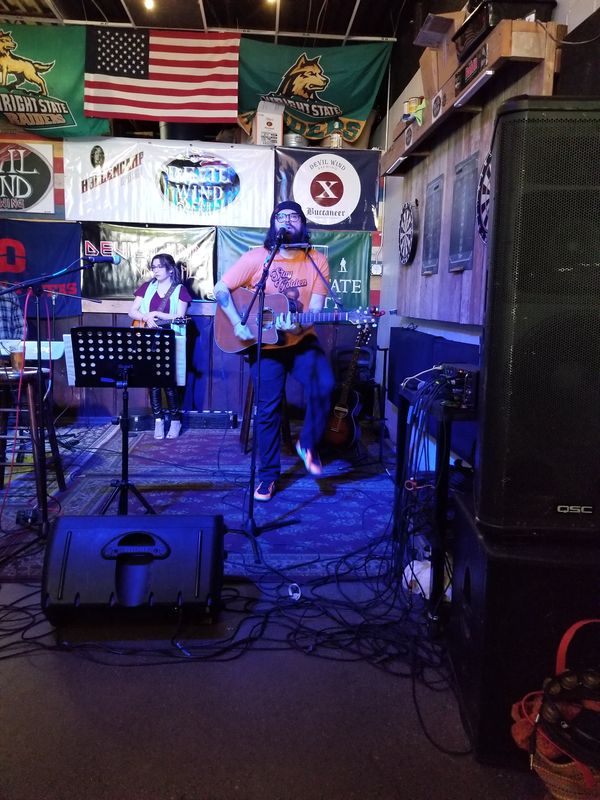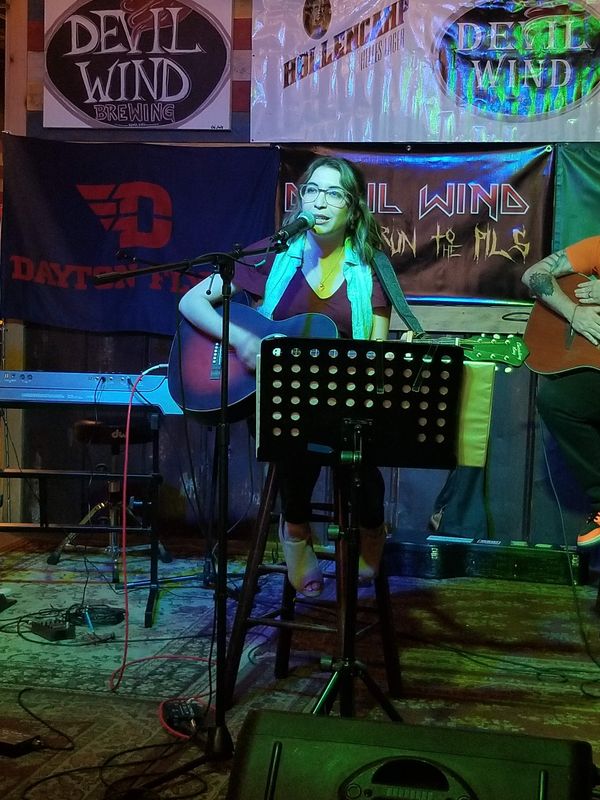 The last Round was Kevin Milner, Rachel Litteral, and Anna Marie.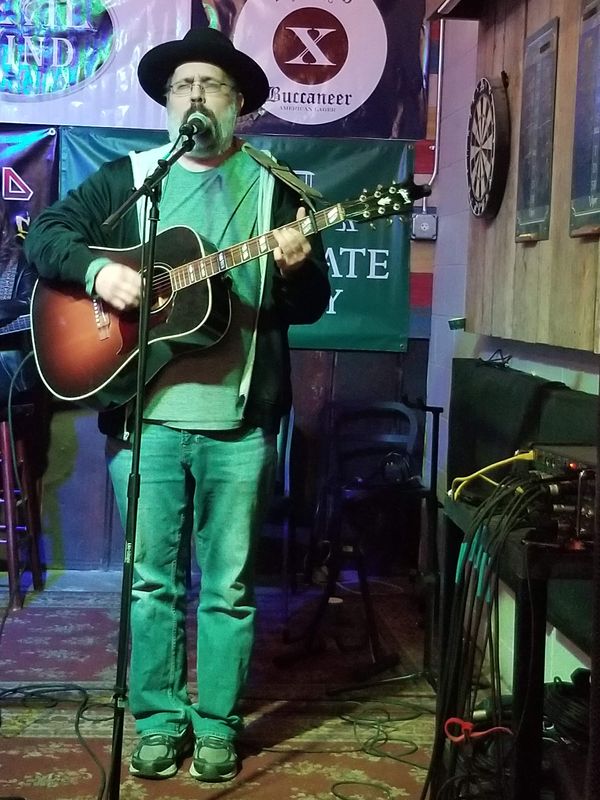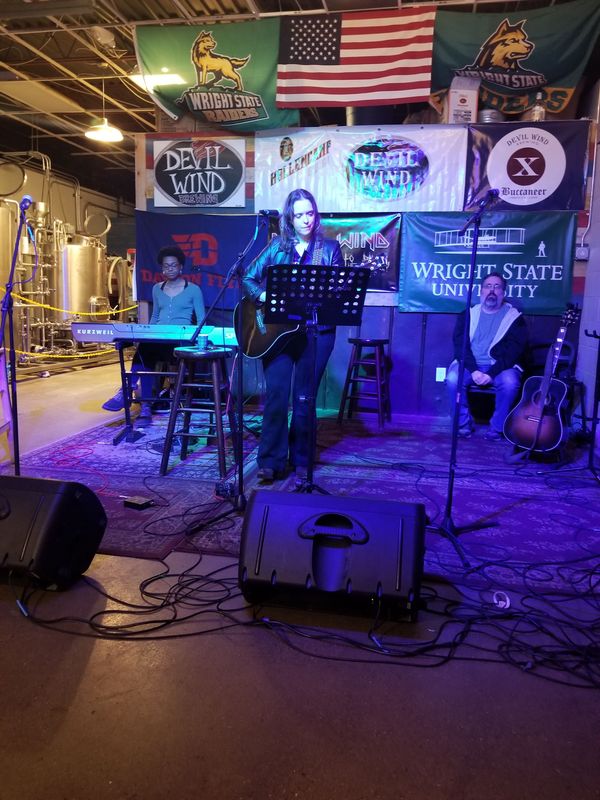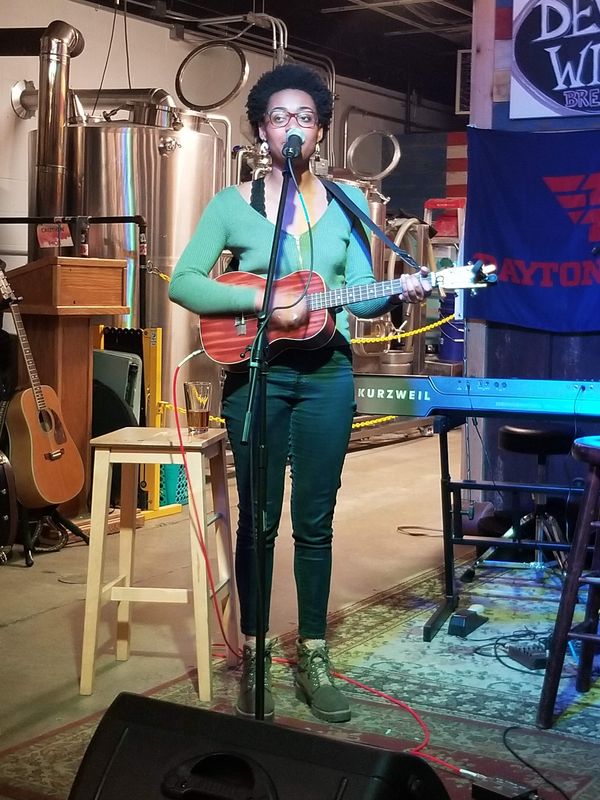 It's always somewhat emotional playing songs in front of people, but that was cranked up for me, as this was my first time playing in my hometown.  Also, it was a bit nerve-wracking to be surrounded by so much talent. We all survived it though, and then I got the post-show endorphins.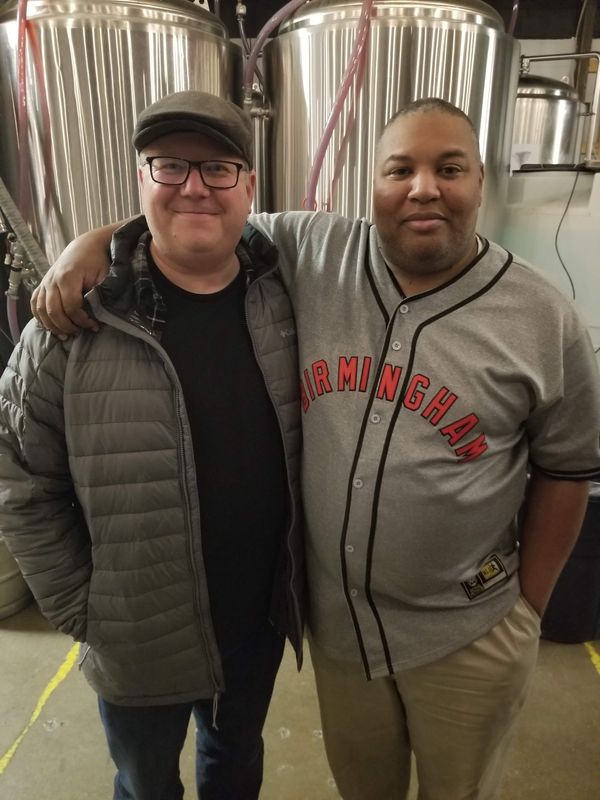 I'll keep on trying to play as many events like this as I can.  I'll also keep trying to attend even when I'm NOT playing, as a way to show support for people who are brave enough to share a piece of their art with the public when they don't know how it will be received. These open mic events are customarily free to attend.  I encourage you, no matter where you are, to try to find similar events in your area and try one of them out.  You never know, you might discover some music that you love.