You know, I thought I had listened to a lot of albums this year.  Dozens of 2022 albums.  Then, I started to read the "best of 2022" lists from a few publications and music writers. That was a reminder that there is SO much music released each year, and unless you are listening to music all day every day for your job, it's not possible to hear all of it.  There is certainly a whole pile of music that I missed, and it's likely that I would have really loved some of those albums. That said, here are some of the things I enjoyed.
Much like last year, some artists from my youth in the 90s put out new music this year.  Eddie Vedder released a solo album that was better than I was expecting it to be. Spoon released a new album, and if you read a few of the well-known music blogs, you'll see it turning up in a few lists of the top 2022 albums. There were also new offerings from Big Wreck (loved it), Metric (meh), Stabbing Westward (sounded like Stabbing Westward), Superchunk (very good and contains "Endless Summer", one of my favorite songs of the year), Placeob (I dug it), and Collective Soul (superb). Here's a sentence that I copied almost word-for-word from last year's blog: Guided By Voices released three albums this year, because of course they did.
In order to show that we've got more great stuff than just GBV, some other excellent 2022 albums from right here in Dayton, Ohio: Sad Songs From Ohio by Harold Hensley (roots/folk), Midwest Sorrow by TINO (hip-hop/rap), Peculiar by Yuppie (indie rock), Heather Redman & The Reputation by Heather Redman (soulful rock), E Pluribus M Ross by M Ross Perkins (70s sounding psychedelic pop), and Midwest Romance by Zac Pitts (poppy punky rock). 
Some other things that I dug, but didn't crack my top ten are albums from Koffee, Bartees Strange (favorite song "Hennessy"), SANNI, Nilufer Yanya (favorite song "Midnight Sun"), Mamalarky, Nick Campbell (favorite song "Your Kisses Taste like Jazz"), Isla Craig, Lauren Light, Jahmiel, The Smile, and Calexico.
Here are my top ten favorite albums, and other than the first one, they are in no particular order.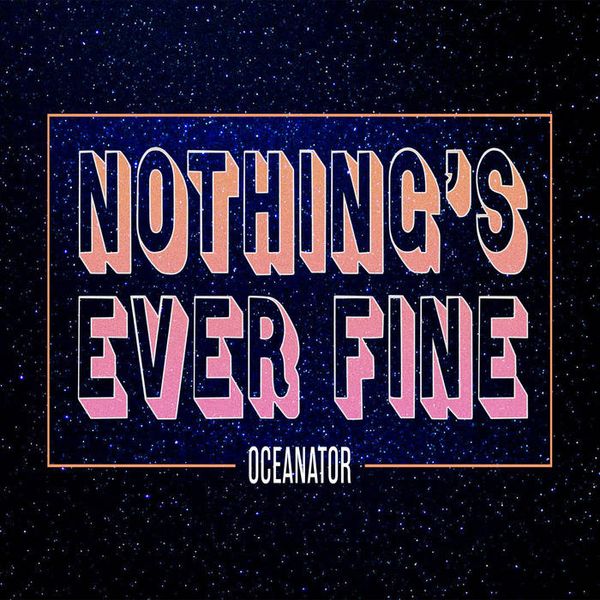 Oceanator - Nothing's Ever Fine
Oceanator is Elise Okusami's project name. She is from Brooklyn. This is, I believe, her second full-length album. If you'd like to read an excellent written interview with Elise, my pal Taylor Ruckle did one for Post-Trash. This album is called Nothing's Ever Fine, but everything here is definitely more than fine.
You can tell by looking at the list of song titles that Elise cares about album sequencing, which warms my heart. We open with "Morning", track 6 is called "Post Meridian", and we close with "Evening".  This album grabbed me right from the jump with "Morning"'s copious layers of guitars. Indeed, there is no shortage of energetic distorted rock goodness here, but the entire project doesn't just plow ahead at the same tempo... there are some changes of pace and texture for you to discover.  (Looking at you, "Solar Flares".)
Elise co-produced this album with her quite tastefully named brother, and with Bartees Strange. I feel no small amount of jealousy here, as I would really love to work with Bartees Strange, and even reached out to him about this way back in fall 2020. I feel like he would really understand the things I want to do musically, and be able to take me there, but also probably contribute some unique weirdness. Alas, that's probably something that's impossible now, given how his profile has risen and how much his career as an artist has taken off.  Elise and he are friends, and that surely contributed to making it easier to get him on this Oceanator record. 
I like the songs here, I like the sound here, I really dig the excellent music video for "Bad Brain Daze", and I can't wait to hear what future music comes from Oceanator. This is exactly the kind of album I want to hear, and Oceanator delivered. In fact, the next time I make a rock record, I won't be satisfied until it sounds at least as good as Nothing's Ever Fine.  This is my favorite album of 2022.
Favorite songs: "The Last Summer", "Stuck", "Bad Brain Daze"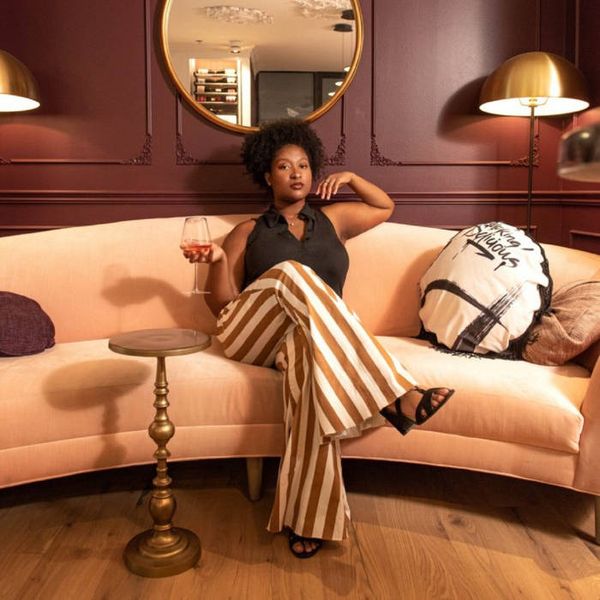 Cherimondis J - Dove Archer
Cherimondis is still in college, and is studying music.  She's an accomplished pianist in her music program, but also plays violin, and as you can hear on this album, she knows how to write a song. You're getting some soulful R&B grooves on Dove Archer, with sounds that might remind you of a few different flavors of music from the 70s, all wrapped up in a beautiful voice.
Favorite songs: "Milk And Honey", "Let It Be"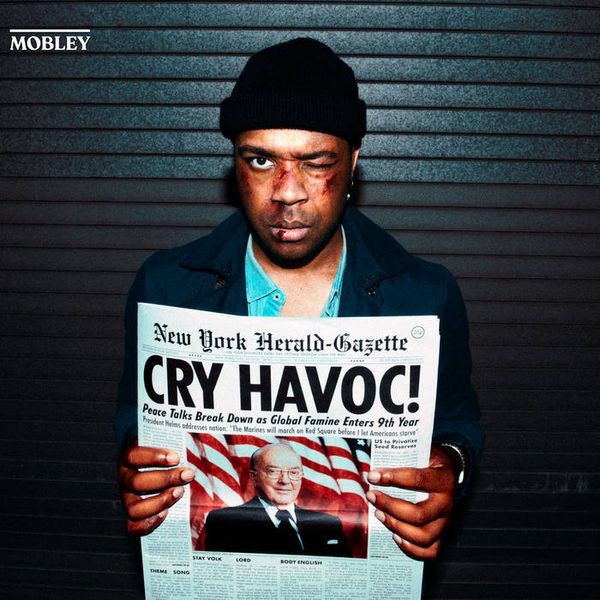 Mobley - Cry Havoc!
So, I think Mobley is a genius. Truly. This gentleman is an artist's artist, self-producing this EP, and handling the visual aspects of the project, including video. I mean, check out the concept and his dancing in the video for "stay volk". I've watched it several times, and never stop being impressed. He writes the concepts, directs, produces, and edits his own videos. Every one that comes with this EP is worthy of your time.  He plays violin and trumpet and piano and guitar, and probably another half dozen instruments.
Cry Havoc! is a concept EP, focusing on a character.  I don't want to take the listening/watching experience away from you, so I won't go into more detail here, but if you wanted more information before you dig in, there are interviews with Mobley out there on the Internet.  I can't wait to hear more music from this Austin-based musician, I can't wait to see more videos from him, and I'd really like to catch a live show.
Favorite songs: "stay volk", "lord"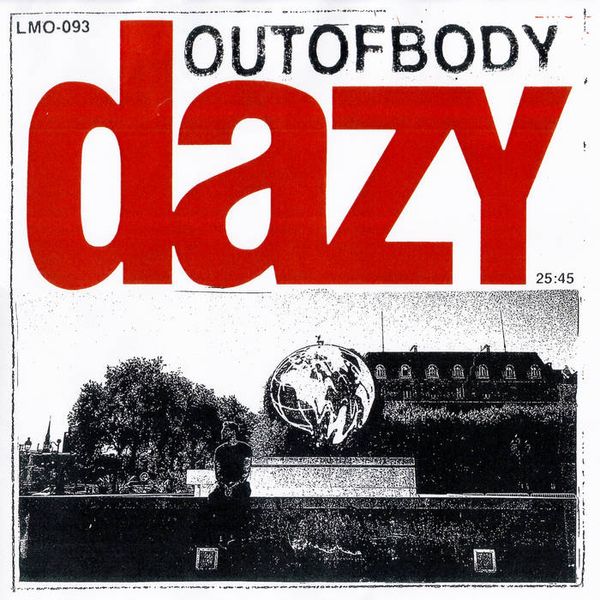 Dazy - Out of Body
One of the reasons I take the time to write this particular blog entry every year is the hope that somebody somewhere will read it and find new-to-them music that they end up loving. That's how I found out about Dazy.  I had never heard of James Goodson, who is Dazy. Then I read a blog post by Josh Terry in which he described Out of Body like this:
"Imagine if every Fountains of Wayne song was written to be played at ear-shattering volumes".
Yes, please. Sold. I love this album.
Favorite songs: "On My Way", "Deadline", "Ladder"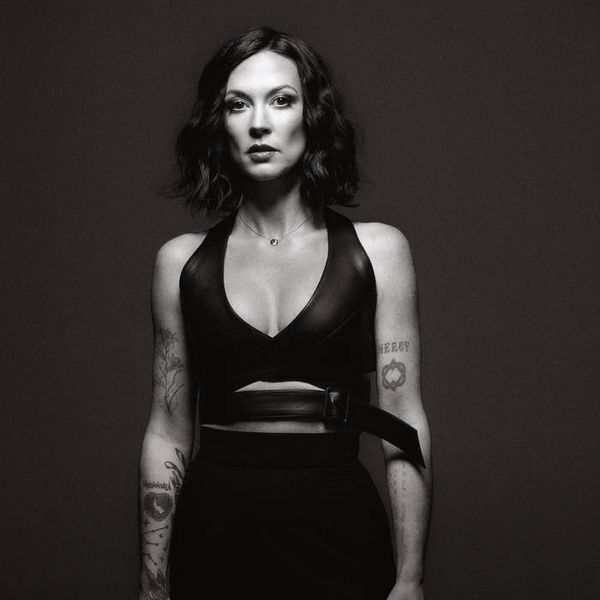 Amanda Shires - Take It Like A Man
I've been trying to listen to more country music recently.  It's something that didn't resonate with me at all, not even in the smallest, most insignificant way, until the last five years or so.  There were just so many things that were off-putting to me; the affected twang of the vocals when the singers didn't talk that way, twangy instrumentation, the bass parts barely daring to do anything other than root/fifth pedaling, the overly simplistic and less-than-creative compositions, the systemic racism... you know, those sorts of things.  Last year, however, there were touches of Americana and roots music in the list of my favorite albums, and I've certainly enjoyed live experiences with country-adjacent bands local to my area. I also really appreciate the efforts of Black Opry. At the end of the day, in some ways, genre is only a construct, and a well-written song is a well-written song, right?
There's your background for my listening expectations as I approached Take It Like A Man.  Amanda Shires is ostensibly a country artist.  After all, she's a fiddle player by trade. That said, I don't hear many of the things I historically didn't enjoy about country music on this album. First of all, the songwriting is excellent.. and if you write a good enough song, it should sound good with just about any kind of instrumental interpretation. Not only are these songs good, they are lushly layered and presented.  There are full string sections here, giving a much more luxurious harmonic pad than only fiddle, or a steel guitar.  There are things on this album that sound like rock to me.  There are things on this album that sound like pop to me. It's all tied together by Amanda's voice.
This is an artist with something to say, which is evident when one really concentrates on the lyrics. So if this right here is country music, ok then, I like country music.
Favorite songs:  "Empty Cups", "Here He Comes", "Lonely at Night"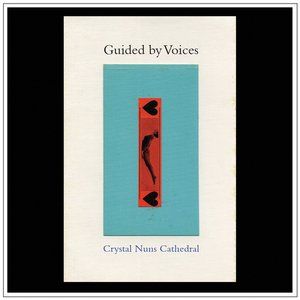 Guided By Voices - Crystal Nuns Cathedral
Let me guess what you're thinking.  How in the world can a band crank out two or three albums a year and expect people to keep up?  How could all of the songs possibly be good?  Well, speaking personally, I've had a hard time keeping up with Bob Pollard's output.  There was a time when I bought every single GBV full-length that came out, and I'm reasonably well versed in their material from 1994 to 2004.  However, keeping an ear on everything they do is a challenge for me now.  I mean, they released three albums in 2019, three albums in 2020, two albums in 2021, and three this year.  That's crazy output!  Are all of the songs good?
Well, I didn't get around to listening to ALL of those albums.  I can tell you that I definitely liked both of the albums that came out last year. Their first album of this year, Crystal Nuns Cathedral - their 35th album (!) - is full of good songs.  The songs are just as catchy as what you would expect, but the distorted guitars feel fuller than at times in the past, and string sections show up a few times. It seems that the band has permanently dispatched with the lo-fi recording aesthetic, and I'm ok with that. This is a solid rock and roll record from a solid rock and roll band.  We really shouldn't be surprised, should we?
Favorite songs: "Climbing a Ramp", "Come North Together", "Excited Ones"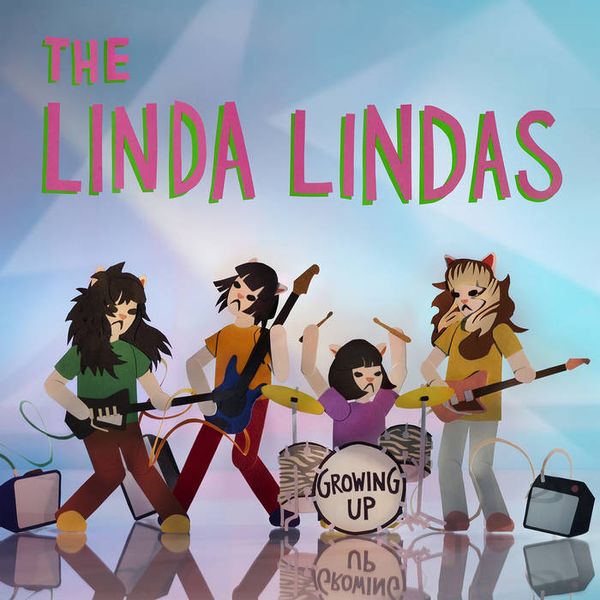 The Linda Lindas - Growing Up
Ok, they're kids. They're obviously getting some help, of course.  It turns out that the father of half the band is an industry professional with tons of experience.  He engineered, mixed, and produced this album, and is surely the reason that it sounds so polished. No doubt he's also helped them to get some endorsements and opportunities.  Ok, set that aside.
These kids all play their own instruments.  These kids write the songs.  When they play live, these kids perform the songs.  The songs are catchy and punky.  A couple of them remind me of what Sleater-Kinney might be like if they added a bass player. Some of the material is the sort of thing you might imagine kids would write about, like growing up, a pet cat, or a racist sexist boy at school.  I like this album. If they were out of school long enough to go on tour, I'd go see them if I could. For now, I'll settle for their appearance on NPR's Tiny Desk series.
This album is fun.  Turn it up.
Favorite songs: "Oh!", "Talking To Myself", "Cuántas Veces", "Racist, Sexist Boy"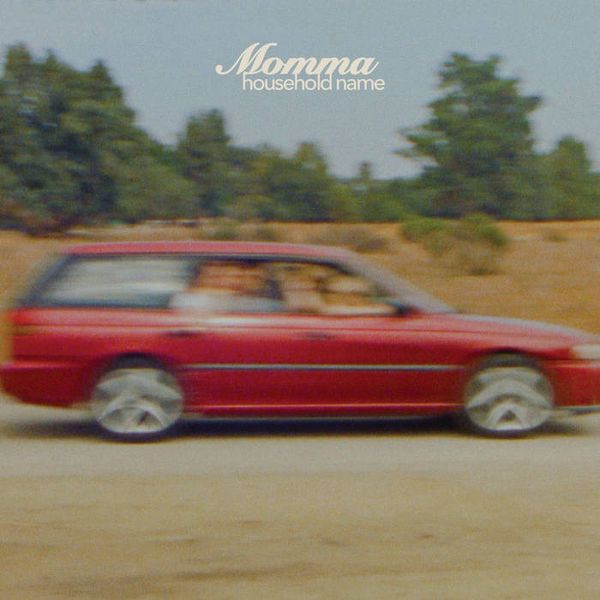 Momma - Household Name
If Momma keeps cranking out music like this, one would think they'd end up a Household Name, like their album title says. This is apparently their third album, so by now one would think they know what kind of band they are. Hooks?  Yes. Distorted guitars?  Uh huh.  Vocal harmonies?  Plenty of them.  A sense of dynamics?  It's loud-quiet-loud on a few of these songs. 
In case you are curious as to who I might compare them to, well, I'd have to think a bit.  They're guitar-forward rock and roll, and there are a few moments where they remind me very much of Veruca Salt, but that's likely mostly due to the vocal harmonies. Really, the sounds here taken as a whole remind me of the mid-nineties in general, the kind of music that teenage me would crank up in the car.  The folks in this band were certainly not alive then, but if that's the kind of music that influences them - and if you listen to this you will realize it absolutely is - well, what's wrong with that?
Favorite songs: "Rockstar", "Lucky", "Spider"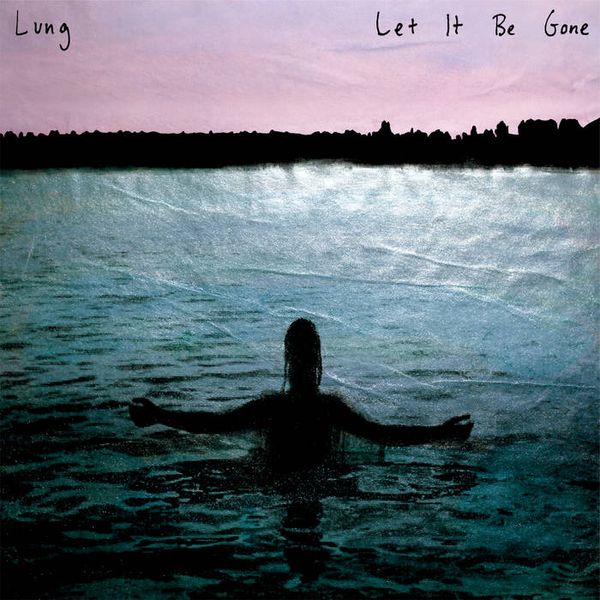 Lung - Let It Be Gone
The album that Lung released in 2021 made my top ten.  I guess I'm consistent.  No, LUNG is consistent... consistently interesting and awesome.  Like I probably wrote in my end-of-year article last year, nobody sounds like Lung.  I challenge you, dear reader, to find me an artist that sounds like what Kate and Daisy are doing.  I don't think you will. They are described as "art punk cello rock".  Sure.  I didn't write that description, but I'd like you to know that there is indeed a cello involved, and they do indeed rock.
Certainly, few bands work as hard as Lung.  Head on over to their website and look at the tour page. They are true road warriors, playing here and there and everywhere, both near and far. In fact, this particular album was mostly written while the band was running around Europe and North America. I imagine they tested these songs in front of live audiences dozens of times before deciding what would make the album. 
Lung are not so busy being different and interesting that they don't bother writing catchy songs.  Quite the contrary.  There are cello riffs on this album that will have you humming along.  (This is definitely the first time I have ever typed the phrase "cello riffs".)  Much like on last year's Come Clean Right Now, the songs on this album sound bigger than you might expect from a band consisting of two people. Some of that is due to studio magic, but before you chalk it 100% up to the studio, I'd like you to know that they sound a lot bigger than only two people when they're playing a live show. It's part of the charm.  It's part of the rock.  Play this one loud.
Favorite songs: "Sick", "The Prettiest Machine", "Siren Song"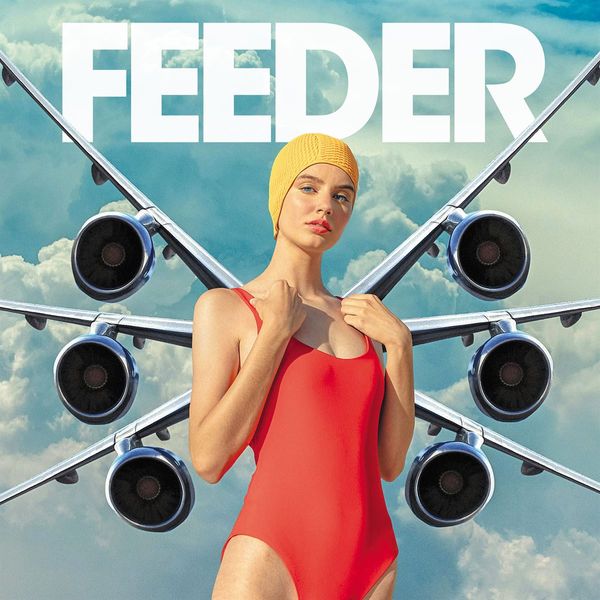 Feeder - Torpedo
I discovered this band in 1997, shortly after their debut album Polythene. I loved that album front to back, and think it still holds up. I even caught Feeder live that year at the Newport Music Hall on High Street in Columbus, where they played with Jimmie's Chicken Shack and Everclear. Feeder was everything that the late 90s version of me wanted in a rock band - distorted guitar, memorable melodies,  big rock sound.  Here we are twenty-five years later, and they're still doing what they do.
This doesn't mean that Feeder is exactly the same as then. I bought their first four albums, and they understandably got more melancholy and introspective on Comfort In Sound, the album that came out after the death of their original drummer. I lost track of Feeder since then, missing a handful of albums.  It wasn't them, it was me. The new one here still brings the rock, but it sounds so much bigger than anything I remember from them. The lyrics on Torpedo were apparently very much inspired by some sort of global pandemic, but the big rock songs come out feeling kind of optimistic somehow.
If you have ever liked anything you've heard from this band, you'll like Torpedo.  I'm sure of this. It's everything you loved about this band, just louder, and without the sparkle of youth.  If you don't know this band, well, how do you feel about rock and roll?  If you like stuff that rocks, well, this album will hit you like... (don't say it, don't say it)
.... a torpedo.
Favorite songs: "When It All Breaks Down", "Wall of Silence", "Born To Love You", "Submission"