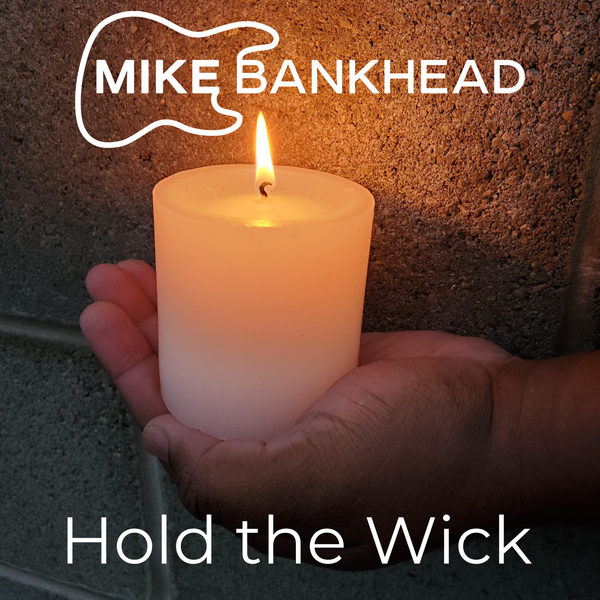 Almost a year ago, on Sunday March 28th, 2021, I went to Reel Love Recording Company and recorded this single. Brian Hoeflich played drums, Jeremy Raucci played guitar, and Patrick Himes sang some vocals and made it all sound good. "Hold the Wick" was recorded and mixed in one day. That's not the end of its story.
Those of you of a certain age might remember buying CD singles. In addition to just the single, there would be additional songs on the disc. That is the listening experience that I wanted to create here. In order to do this, I recruited a variety of musicians and asked them to remix "Hold the Wick" in any way they chose to do so. You can already listen to all of the song versions right here on my official website by heading to the Music page. 
Here are the musicians who provided remixes:
Rich Reuter
Baby Molly
No $ Savant
Nina Pelligra
Bonsai Superstar
Rizo
T.H.O.E.M.
Tomorrow, on Tuesday March 15th, all versions of "Hold the Wick" will be streaming everywhere.  I encourage you to please listen repeatedly on the streaming platform of your choice.
Oh, and each version of "Hold the Wick" comes with a music video.  The first of these is also out tomorrow.  I think the director did a very good job. I hope that you do, too.